14/05/2012
BAM 2012 nominees
During the month of March var carry out the process of selection of the finalists BAM Awards Premis Bam, among candidates nominated in five categories. All proposals and projects that were presented could be raised as examples of good practices of environmental responsibility, reducing CO
2
emissions, chemical pollution and waste; actions that promote the use of natural materials and healthy; business innovation, valorisation of traditional trades to promote the local economy and participatory management of the company.
Among the 87 projects submitted, the new pavement Signinum
®
was one of five nominees in the category of proposals Innovation and Enterprise, the novelty of the proposal and the use of natural materials in the field of paving.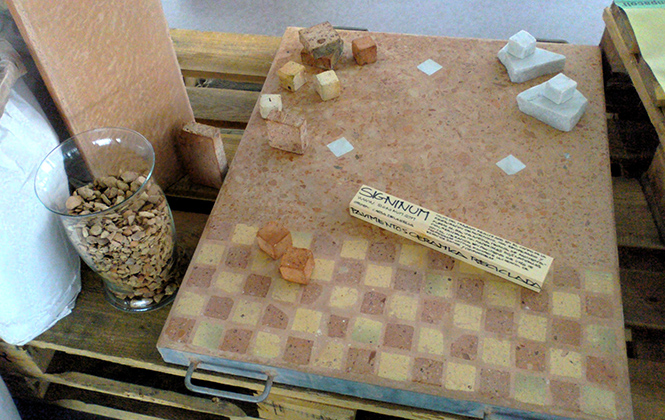 Under the acronym BAM-Mediterranean bio-architecture project created in 2011 to promote knowledge and best practices in architecture and urbanism, with health as a vector cross at all stages of design and construction. Since its inception, BAM has focused on organizing two major events, awards and BAM Congress of bio-architecture to meld into a single objective to raise awareness and bring new ideas on architecture and construction healthier and more sustainable.
Between 17 and 19 May was developed bioarchitecture Congress of Mediterranean, at the College of Architects in Barcelona, where in addition to the presentations, there was a small space and exposure for proposals classified Awards in the BAM.
www.bamconf.org